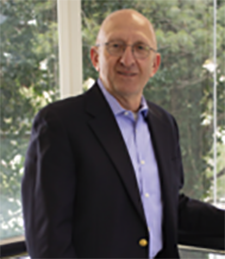 Ken Van Der Wende
Executive Vice President, Velatura Public Benefit Corporation

MHC Board Member
Ken Van Der Wende was appointed to the MHC Board of Directors in 2021. Ken has successfully started up nearly 100 organizations around the world. Ken serves as the Executive Vice President for Velatura Public Benefit Corporation as well as the Chief Commercial Officer with MiHIN where he finds opportunities to help the company grow and gain traction in the health information exchange industry.
Ken's past business experience and roles have given him an extensive portfolio of expertise to add to MHC's Board of Directors. These skills include sales, marketing, communications, business development, business management, Six Sigma, finance and investor relations, mergers and acquisitions, and market research.
Ken's prior role, working at President and CEO for the CMU Research Corporation, helped build one of the most robust economic development accelerators in the country. Regional, National, and International experience allows him to apply various perspectives on MHC's board. Ken's robust knowledge will benefit MHC greatly, providing knowledge and resources from his valuable experience for MHC's strategic approach.