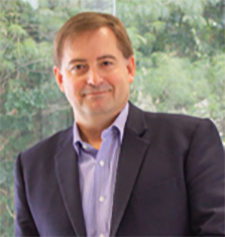 Tim Pletcher
CEO, Velatura Public Benefit Corporation

MHC Board Member
Tim Pletcher was appointed to the MHC Board of Directors in 2021. Tim is the Executive Director of the Michigan Health information Network Shared Services (MiHIN) and CEO of Velatura Public Benefit Corporation. He has a foundation of data science experience starting when he built advanced data networks for the University of Michigan's College of Engineering.
He has vast experience managing large teams for advanced data network projects and execution of multimillion dollar reengineering projects such as mainframs upgrades, workflow automation, electronic data interchange, and much more. He later became the founding director for the Institute of Health and Business Insight at Central Michigan University among other projects including working with the government to develop the International Earth Science Information Network (CIESIN).
Tim's robust experience managing and guiding advanced technology projects has recently been focused on engaging with telehealth and simulations for linking research to clinical practice efforts. His national and regional data exchange experience provides valuable knowledge and expertise to MHC's Board of Directors.