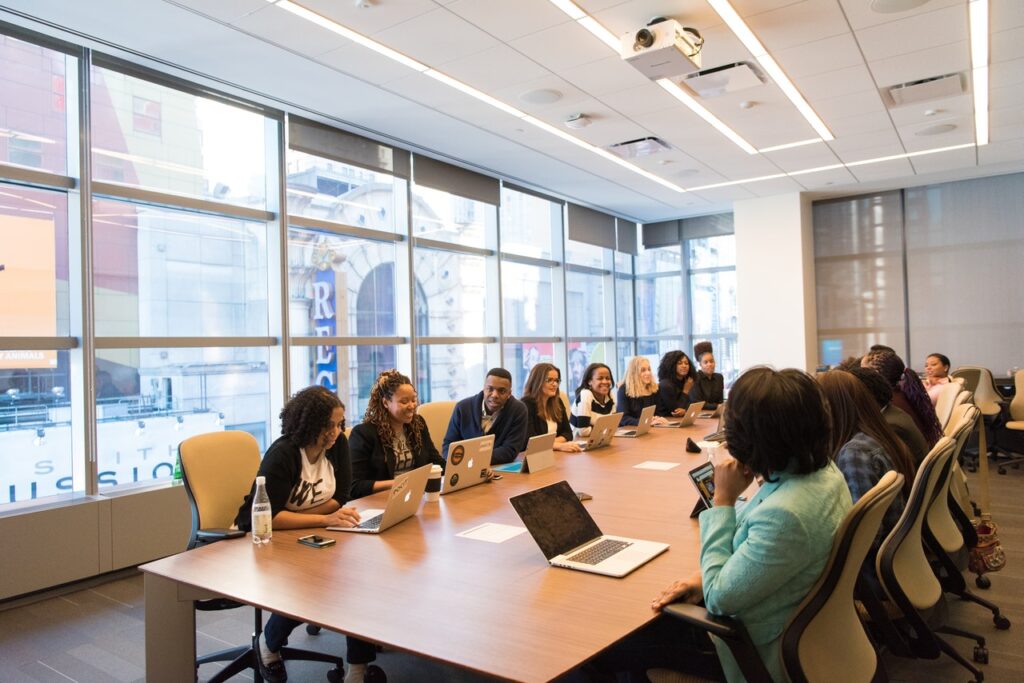 An effective governance framework that fosters partnerships and encourages stakeholder engagement is foundational to running a successful business. At Velatura, we have experience designing, navigating, and facilitating these structures and relationships in a variety of settings and our expert consultants can help you find and implement the model that is right for you.
Governance Structure Design and Facilitation
Velatura understands that each company is unique, as are its governing bodies and relationships. Our team has established and run successful governance models throughout our family of companies and has successfully worked with clients to do the same. From the Board of Directors to advisory groups, Velatura can help you find and implement the structure that works best for you.
Board Facilitation
At Velatura, we have experience forming and retaining four different Boards across our family of companies – and we understand the significant investment of time and resources it takes to do so. Our team can support your organization with every facet of Board facilitation to help you better guide discussions to accelerate and improve decision-making.
Stakeholder Workshops, Focus Groups, and Committees
Ongoing stakeholder participation drives the success of any organization. Workshops, focus groups, and standing committees are necessary tools to convene stakeholders to discuss issues and opportunities related to your business. Velatura consultants offer our demonstrated expertise to effectively facilitate conversation and engage stakeholders in your company's journey.
State Agency Engagement
HIEs and other healthcare organizations are increasingly working with public health and other state agencies to enhance data exchange and respond to public health emergencies like COVID-19. Our team at Velatura has the industry knowledge and experience to help your organization successfully navigate and build partnerships with the various agencies in your state.