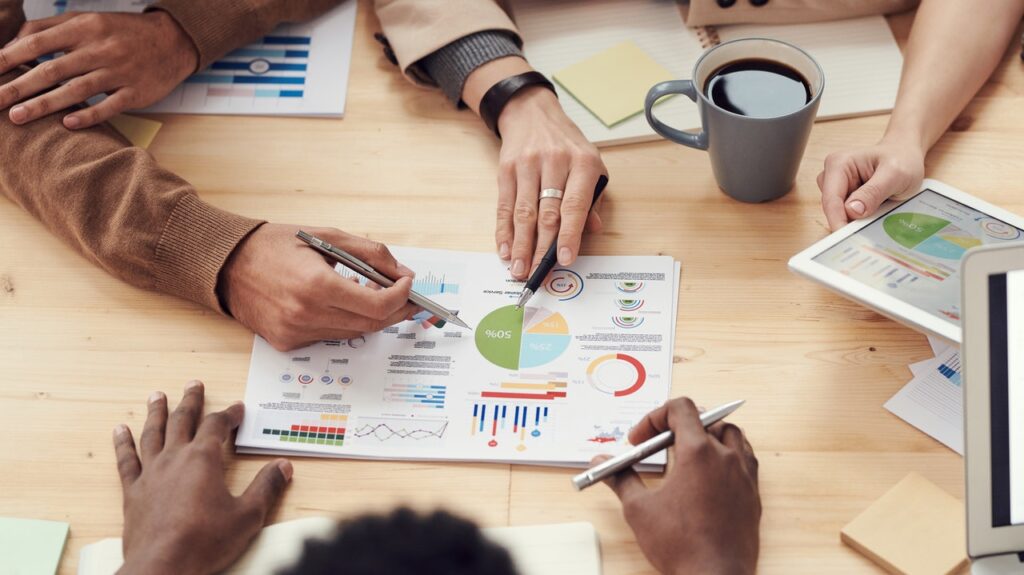 Whether you're a startup organization or a well-established entity in your state, Velatura has the experience and subject matter expertise to help you reach your vision and achieve your goals. We offer a portfolio of services that are tailored to your unique capabilities, needs, and opportunities to provide you with an actionable and realistic strategy for your growing organization. 
Environmental Scans and Market Analysis
Velatura consultants specialize in assessing market and industry trends, challenges, and opportunities to help clients define their competitive advantage and unique market position to offer value to their customer base. We offer our skillsets and proven research and analysis methodologies help your organization craft pertinent and proactive business strategies based on sound environmental scanning and market knowledge.
Strategic Capability Assessments
Understanding your company's expertise, resources, and competencies can help you capitalize on existing assets and identify areas for improvement. Velatura draws on operational experience across multiple states and with organizations of varying sizes and maturity. Using our learned knowledge of strategic capabilities and indicators of performance success, we can help you identify, develop, and enhance your strengths.
Product and Deployment Roadmaps
An organization's value to customers and stakeholders lies in its products and services. At Velatura, we know how to evaluate the technical, market, and financial factors that must come together to prioritize and plan your company's offerings. We can help your organization develop a roadmap that will advance your product and service line and enrich your company's value.
Technology Assessments and Advisement
Finding and implementing effective, efficient, and interoperable technologies is a key building block to enabling health information exchange. Our consulting team comprises industry leaders with years of experience working with many types of health care organizations, state agencies, and HIE technologies across the nation. We specialize in evaluating technologies for clients and providing strategic recommendations to create a solid technical framework for your organization.
Development of APDs, Grants, and Revenue Models
With increased demand and growing competition in the field, Advance Planning Documents (APDs) and grants are key funding streams for interoperability and health IT solutions. From procurement support to technical writing skills, Velatura can help you take your proposal to the next level. Our consultants have hands-on experience developing revenue models to help you achieve sustainability long-term.