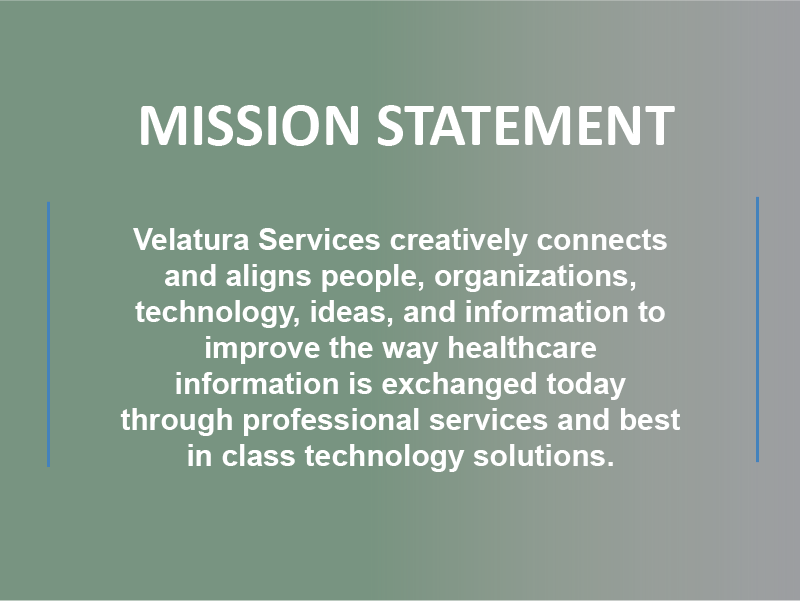 Velatura Services is a national leader in helping both public and private sector organizations streamline and scale the secure exchange of clinical, administrative, and person-level data across organizational boundaries and state lines. Our team is comprised of industry leaders, subject matter experts, project managers, and analysts who together bring deep passion and experience in this work.
We offer a continuum of services to our customers ranging from deploying information exchange platforms or delivering modular technology solutions to providing operational support and advisory consulting. We understand it requires a combination of technology, people, and process to solve for the interoperability and data exchange challenges in all industries, especially healthcare, and we are dedicated to meeting our Customers where they are at to help them find and follow their path to success.
Velatura is a subsidiary of Michigan Health Information Network Shared Services and the exclusive reseller for MiHIN products and services.