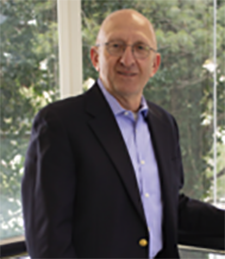 Ken Van Der Wende
Executive Vice President, Velatura Public Benefit Corporation
Biography:
Ken Van Der Wende is a successful entrepreneur, marketer and business development professional who started his first business while in grade school and his first significant business while in high school on the east coast. Over his career Ken has successfully started up nearly 100 for-profit and not-for-profit entities and organizations around the world.
In his role with Velatura, Ken is responsible for finding opportunities to help both companies continue to grow and gain traction in the field of exchanging health information.
Ken worked for 33 years in positions of progressively greater responsibility for the Dow Chemical Company, building a wide portfolio of expertise that includes sales, marketing, marketing communications, business development and business management, Six Sigma, finance/investor relations, mergers & acquisitions, market research and more. While at Dow, Ken was "loaned" to the Department of Homeland Security to help develop our country's homeland security strategy and tactics as well to lead the transformation of a university business incubator.
Ken brought his knowledge and leadership skills to Central Michigan University (CMU) where he acted as the President and CEO for the CMU Research Corporation.  In this role, he successfully transformed a business incubator into one of the most robust economic development accelerators in the country with the aim of bringing new and revolutionary ideas to market.
Ken served as managing director for BISSELL, where he spent four years developing new business strategies and establishing their new international office in Amsterdam, catalyzing international expansion through successful distributor negotiations in multiple countries, including Russia, Israel, China, Taiwan, and South Africa. As VP of Operations at BISSELL, he negotiated their largest ever enterprise product contract.
Most recently, Ken worked as VP of Commercial, Engineered Materials for Celanese, where he developed the company's approach to strategic global customers. Ken led a process and organizational transformation at Celanese resulting in record sales and pipeline development. He also successfully led the integration of two acquisitions while at Celanese.
Ken and his wife have been married for 42 years focusing on the development of young people in a wide variety of organizations. They are active in their local church and a variety of community and para-church organizations. They enjoy a landscape of activities including boating, sailing and snow/water skiing.