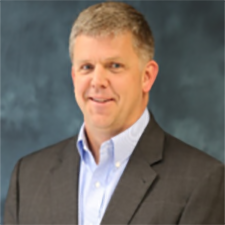 Rick Wilkening
Executive Vice President, Velatura Services 
Biography:
Rick Wilkening is the Executive Vice President of Velatura Services, leading technical and professional service delivery to improve interoperability between government, provider, and payer organizations across the nation. Rick serves as a primary liaison with Velatura's key stakeholders to align offerings with customer priorities and emerging market demands.  During his previous role as Director of Major Accounts and Emerging Solutions at Michigan Health Information Network (MiHIN) he led the Admission-Discharge-Transfer (ADT) Notifications and Medication Reconciliation initiatives from pilot to production and launched a collaborative between dozens of payers and providers to reduce burdens of quality reporting.   With more than 25 years of consulting in healthcare and information technology his experience includes strategic planning and information systems implementation with providers, payers, and state agencies.
Prior to engaging with MiHIN, Rick worked with large providers and health plans on enterprise-wide initiatives including Master Person Index (MPI), Electronic Health Record (EHR), and Clinical Data Repository (CDR) projects.  Rick developed an Information Technology practice within a surgery consulting firm purchased by Johnson & Johnson.  As a Manager at Ernst & Young LLP, he worked with diverse healthcare provider organizations on a broad range of clinical, technical, and financial solutions.  Rick started his career at Price Waterhouse LLP, focusing on financial applications with Forbes 50 organizations across a variety of industries.